A Honeymoon is meant to be the holiday of a lifetime but that doesn't mean it has to use up your life savings. Here are seven romantic but budget-friendly destinations around the world.
Morocco
Morocco's romantic riads (traditional houses built around mosaiced courtyards that are filled with palm trees and flowers) make a dreamy setting for a honeymoon; the majority come with plunge pools, balconies and rooftop terraces, while the suites are decorated with carved wooden furnishings and patterned textiles. Enjoy fresh orange juice and coffee on the roof while looking out over the medina, then head out to the maze-like souqs to buy affordable artisanal leather, jewellery and spices.
Montenegro
This small Mediterranean country boasts the magnificent, fjord-like Bay of Kotor, quiet beaches and rustic cuisine featuring fresh seafood and filo pastries stuffed with spinach and cheese. But a major part of its appeal is its relative affordability, for a European destination; you don't need a big budget to enjoy the medieval town of Kotor, meandering through its cobbled streets before scaling the 1500 steps to the old fortress for outstanding mountain and sea views. Or, if you fancy avoiding the stream of tourists and paying the small fee to climb, take the back route, aka the 'Ladder of Cattaro'. This hike starts outside the old town and winds uphill on a serpentine trail for approximately half an hour. Save money on dining out by preparing a few picnics in your kitchen at Apartments Parteli, just six minutes' walk from the beach in Kotor.
Croatia
Ancient walled towns, azure Adriatic waters, fine wine and gastronomy – as well as relatively reasonable prices – Croatia makes for quite the honeymoon. Take a boat trip from the town of Split to the island of Hvar for a sunset dinner of sea bass carpaccio or another local speciality. Enjoy a crisp white wine on a lantern-lit terrace in the pastel-hued fishing port of Rovinj. Or go island-hopping around the hazy, shimmering sea in Dalmatia. And why not finish up your trip at the Museum of Broken Relationships in Zagreb, for good luck? Stay in a contemporary, light-filled apartment just 11 minutes' walk from the beach in Split at Apartments Rožmarić.
Thailand
For a tropical, paradisiacal honeymoon, Thailand is ideal – and budget-friendly. Treat yourself to Thai massages, snorkelling trips, fragrant curries and salads of cashews, coriander and lime, all for far less than on most luxury holidays. The further you go from the popular tourist spots, the more reasonable the prices, and domestic flights are far cheaper than in Europe so you can easily get from the islands to the hilly jungle around Chiang Mai. Stay at Inn Oon Chiang Mai Home and enjoy romantic breakfasts in the leafy garden.
Puerto Rico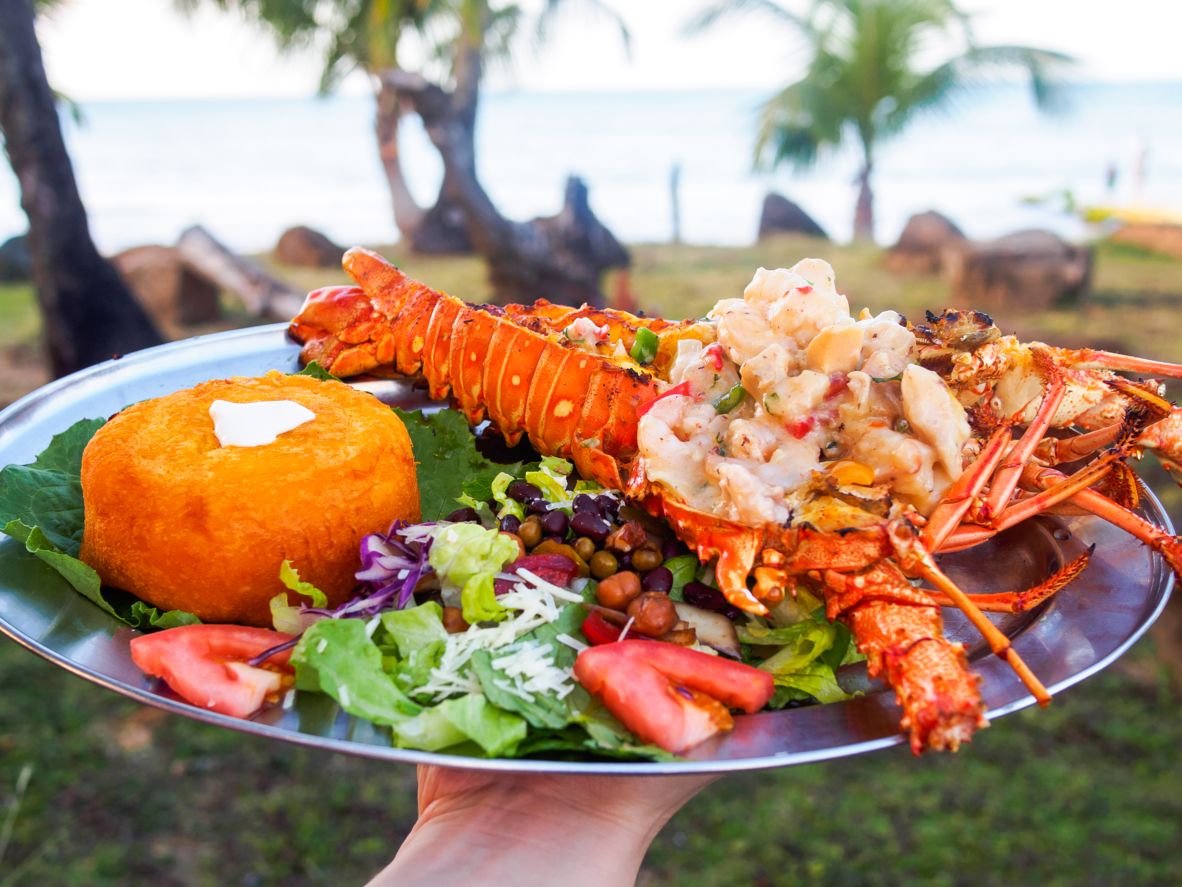 Flights aside, Puerto Rico is super affordable compared to the rest of the Caribbean. And there are plenty of romantic activities to indulge in, from kayaking at night through bioluminescent ocean or horseback riding along the beach, to snorkelling and spotting sea turtles around the island's coral reef. Dine in the capital, San Juan (one of the Americas' oldest cities), for great-value Puerto Rican specialities like grilled seafood and asapao (a spicy, hearty soup), washed down with piña coladas in front of a rainforest backdrop. Stay at Hotel El Convento, a whimsical, pale yellow 350-year-old building in the historic centre of San Juan.
Sri Lanka
Honeymooners love Sri Lanka, and though it may edge more towards the high-end than mainland India, you don't have to splurge to feel like you're in the lap of luxury. Ask the local tuk tuk drivers to take you away from the all-inclusive resorts and you'll find peaceful, powder-fine sands where you can sip on fresh coconut water, papaya or mango juice. Don't miss the chance to hike to the top of Sigiriya Rock for panoramic views of the island and the city of Kandy. Check into a bungalow amid tropical garden at The Otunna Guest House Sigiriya, just a short walk from Sigiriya Rock.
Mexico
Wake up to to an agua fresca (a refreshing combination of water and freshly-squeezed fruit) on a flower-filled balcony in Mexico, before sunbathing on white sands under the shade of leaning palms. Staying on the Riviera Maya is best, to be close to the Mayan ruins as well as having access to diving and swimming with turtles on the Caribbean coast. Check into eco-friendly Resort, La Posada del Agua y Fuego, where the natural swimming pool resembles a jungle lagoon.