Most people trying to find out the Best Places to Visit in Utah but not getting the right guidelines, in this article I will show the must-see places in Utah. Utah is one of the most popular tourist destinations in the country, with five national parks, 43 state parks, and vast areas of breathtaking wilderness. Along with the best snow on the planet, visitors to Utah can also enjoy outdoor recreation, scenic vistas, and world-class shopping and dining.
Because of its ideal location, Utah offers the best of the Desert Southwest and the Rocky Mountains. A look at the Best Places to Visit in Utah.
Best Places to Visit in Utah in 2022 Utah Natural Attractions
Utah may not appear to be the most obvious choice when considering places to visit in the United States, but that would be incorrect! There are many totally amazing and best places in Utah that are dotted throughout the state and are well worth visiting while on a road trip.
Zion National Park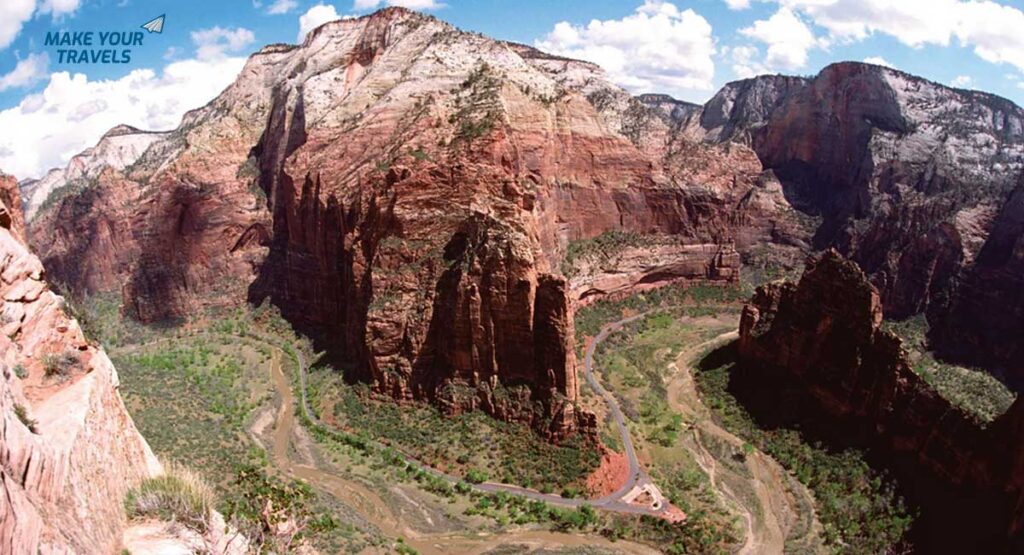 Few National Parks in America can compete with the breathtaking beauty of Zion National Park. The park, which is located near Springdale in southern Utah, protects a series of incredible rock formations and high sandstone cliffs and is a popular destination for hiking, backpacking, canyoneering, and climbing.
Visitors to Zion walk on the canyon floor and look up, as opposed to many other parks in the American Southwest, where visitors look down from the rim of a canyon. The park is known for its desert landscape of sandstone canyons, mesas, and high plateaus, in addition to its magnificent monoliths and cliffs.
2. Bryce Canyon National Park
Bryce Canyon National Park, located in southwestern Utah, features a collection of massive natural amphitheaters (not canyons, despite the name), nestled alongside the Paunsaugunt Plateau. The park's visitors can enjoy a spectacular kaleidoscope of various colored rocks.
Originally settled by Mormon pioneers in the mid-nineteenth century, Bryce Canyon was designated as a national monument in 1923 and later as a national park. The park has a high level of biodiversity and is home to over 400 native plant species divided into three life zones based on elevation. Visitors to the park can enjoy 13 viewpoints that overlook the amphitheaters and various hiking trails.
3. Arches National Park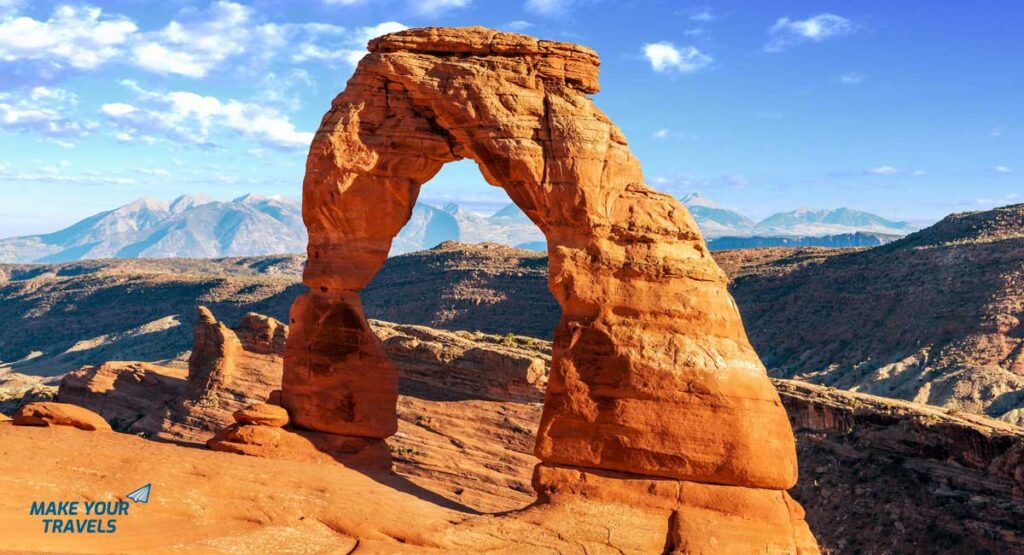 The Arches National Park, another work of nature's art found in Utah, is known for its inspiring natural arches. Salt beds deposited by the receding ocean 300 million years ago helped form the park's more than 2000 arches, including Delicate Arch, one of the state's most famous icons.
The arches are complemented by towering spires, fins, and balanced rocks, creating a breathtaking scene. A striking environment of contrasting colors, landforms, and textures highlight the park's extraordinary features.
4. Canyonlands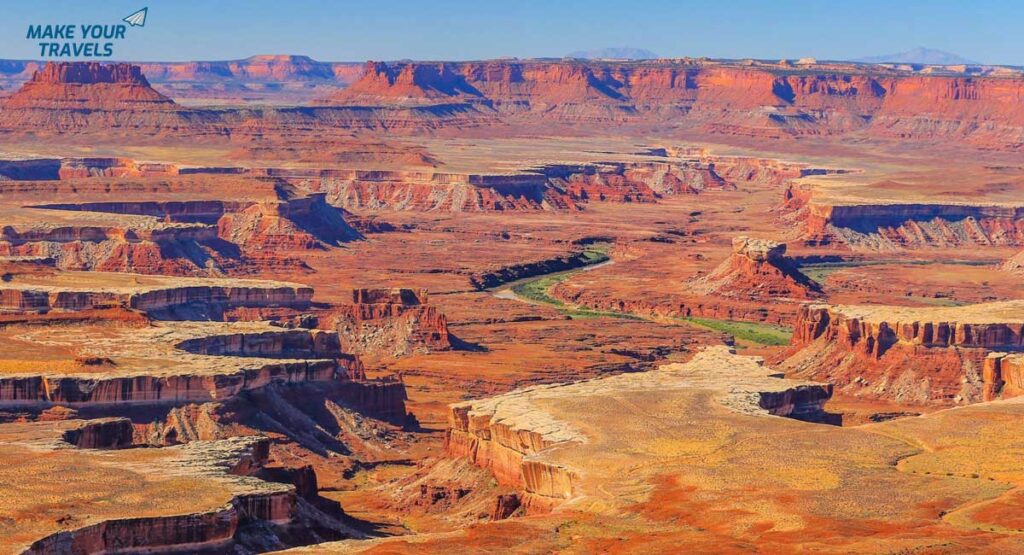 This National Park is located in southeastern Utah, near the town of Moab. Canyonlands visitors can enjoy the preservation of a vast colorful landscape that includes numerous canyons, buttes, and mesas along the Green and Colorado rivers.
The park is divided into four districts, each with its own personality: the Needles, the Maze, the Island in the Sky, and the rivers. With so many different landscapes, the park is regarded as one of the most interesting places to visit in Utah. Hiking, mountain biking, backpacking, four-wheeling, rafting, and kayaking are among the many recreational activities available to visitors to Canyonlands.
5. Capitol Reef National Park
Capitol Reef National Park, located in south-central Utah, is less crowded than the other national parks in the state but just as beautiful. While the park is 100 miles (160 kilometers) long, it is quite narrow. The park is known for its particularly rugged line of white cliffs and domes, which presented a significant barrier to travel until the early 1960s. It is known for its colorful canyons, monoliths, buttes, and ridges.
Also Read: 10 Best Places to Visit in Idaho in 2022
Visitors to the park can enjoy a large campground as well as the Burr Trail Scenic Backway. The park offers a variety of activities such as horseback riding, hiking, and driving tours. The park still has orchards that were originally planted by Mormon pioneers.
6. Salt Lake City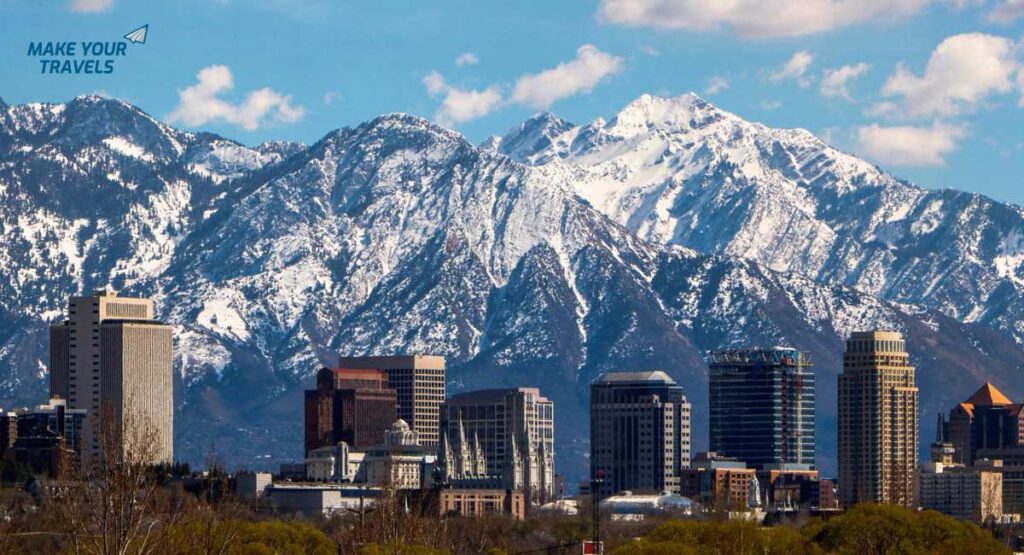 Salt Lake City is not only the state's largest city but also its capital. It is likely best known as the Mormon Church's and the 2002 Winter Olympics' home. Salt Lake City, located between the Oquirrh Mountains and the Wastach Range, is breathtakingly beautiful and I think Salt Lake City is one of the Best Places to Visit in Utah.
Visitors will find a variety of attractions here, including the Grand America Hotel, which houses some of the world's most expensive mirrors and chandeliers. The Hogle Zoo has several exhibits, including two massive primate and elephant exhibits.
7. Park City Utah
Park City is located in northern Utah. Because of the proximity of three major ski resorts, this former mining town rebounded during the 1980s and has quickly become a popular tourist destination. Deer Valley Resort, Canyons Resort, and Park City Mountain Resort Park all offer excellent snowboarding and skiing opportunities.
Park City is also a major hub for the Sundance Film Festival, the biggest independent film festival in the United States. Park City visitors can also visit a variety of factory outlet stores, restaurants, bars, and clubs. Reservoirs, forests, hot springs, and biking and hiking trails can be found just outside the city limits.
8. Moab
Moab, located in eastern Utah, is one of the most famous towns in Utah, attracting a large number of tourists each year. Most visitors to Moab also visit nearby Canyonlands and Arches National Parks. Moab is also a popular destination for mountain bikers who come to enjoy the area's extensive network of trails.
Moab, known for its stunning natural settings, offers a variety of nearby activities such as kayaking and whitewater rafting on the Colorado River, canoeing on the Green River, mountain biking, rock climbing, base jumping, hiking, backpacking, and extreme 4x4ing.
9. Antelope Island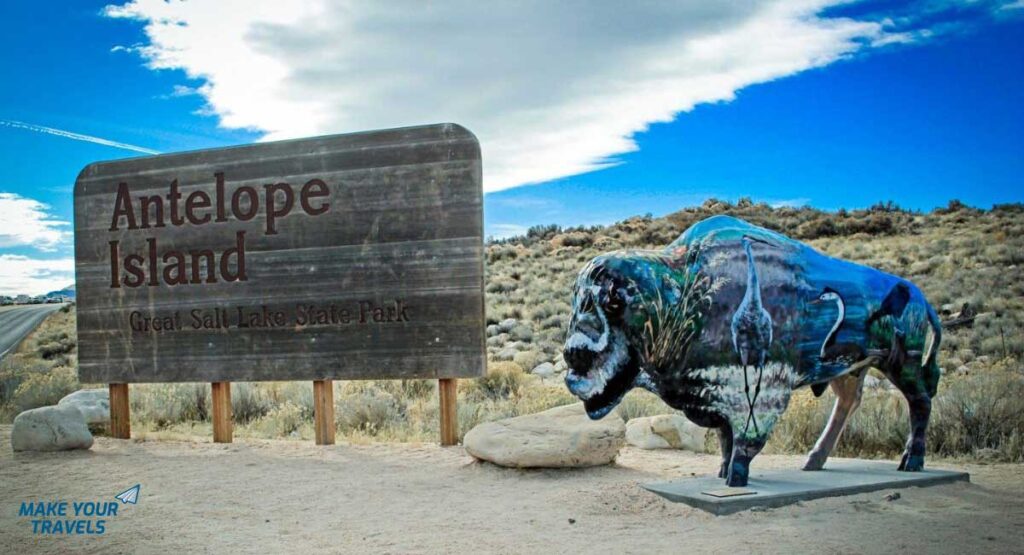 Antelope Island State Park, located in the southeastern part of the Great Salt Lake, is open all year and offers a plethora of recreational opportunities. The park has a thriving wildlife population, including one of the country's largest free-roaming herds of bison.
Mule deer, bighorn sheep, and a variety of waterfowl can also be found in the park. While Antelope Island is best known for its wildlife, the island also hosts a variety of events and activities, including an annual balloon festival. Cycling and hiking are popular activities in the park as well.
10. Lake Powell
Lake Powell is the second-largest man-made reservoir in the United States, located on the Colorado River on the border between Arizona and Utah. The lake attracts approximately 2 million visitors per year and features a number of landmarks, including Rainbow Bridge, one of the world's largest natural bridges.
Many features can also be discovered here, including canyons with Anasazi ruins. The lake has also been used as a filming location for a number of television shows and films, including Planet of the Apes in both 1968 and 2001.
11. Monument Valley
Red rock buttes rise up from the orange desert floor, resembling a scene from an old western film, and an occasional horse and rider pass by. Monument Valley Navajo Tribal Park is located on the Navajo Indian Reservation on the Utah-Arizona border.
This scenic area, known for its spectacular red mesas and stone pinnacles, has been used in numerous films and commercials. Valley Drive, a one-way, 17-mile self-drive dirt road that runs between the buttes and through the dramatic landscape, is located within the park. Pullouts along the route provide excellent opportunities for photography and taking in the scenery.
If you want to explore the park beyond this one road, you must hire a guide, which can be arranged at the visitor center. If you don't have time for the drive, which is usually done at a crawl due to the curves and sightseeing stops, the view from the Monument Valley Visitor Center is spectacular and one of the best viewpoints in Monument Valley.